I have finally finished my letter wall. I had a vast blank space of wall in my living room. I was weary on buying any large piece and then not liking it. So I decided to do a letter wall with several (and I do mean several) smaller pieces. I have been working on this for a quite a while and you can see some of my work
here
,
here
, and
here
. I finally gathered all of my Cs, laid them on the floor, and got to arranging. After about an hour of playing with the arrangement, I was happy and ready to start nailing to the wall. I started on the top at the center and worked my way out.

My husband came home from a road trip and found the wall finished. He was impressed with the number of Cs and the layout. His only question was the price. After doing a little mental math, I guesstimate the entire wall cost $30.00. I was able to use several Cs multiple times (tracing, painting, mounting). I was also able to use frames separately, the glass for one and the frame for another. What do you think?

If you like what you see become a follower. I will do the same.


Have a sweet day!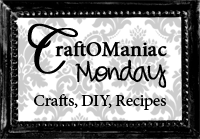 http://todayscreativeblog.net/